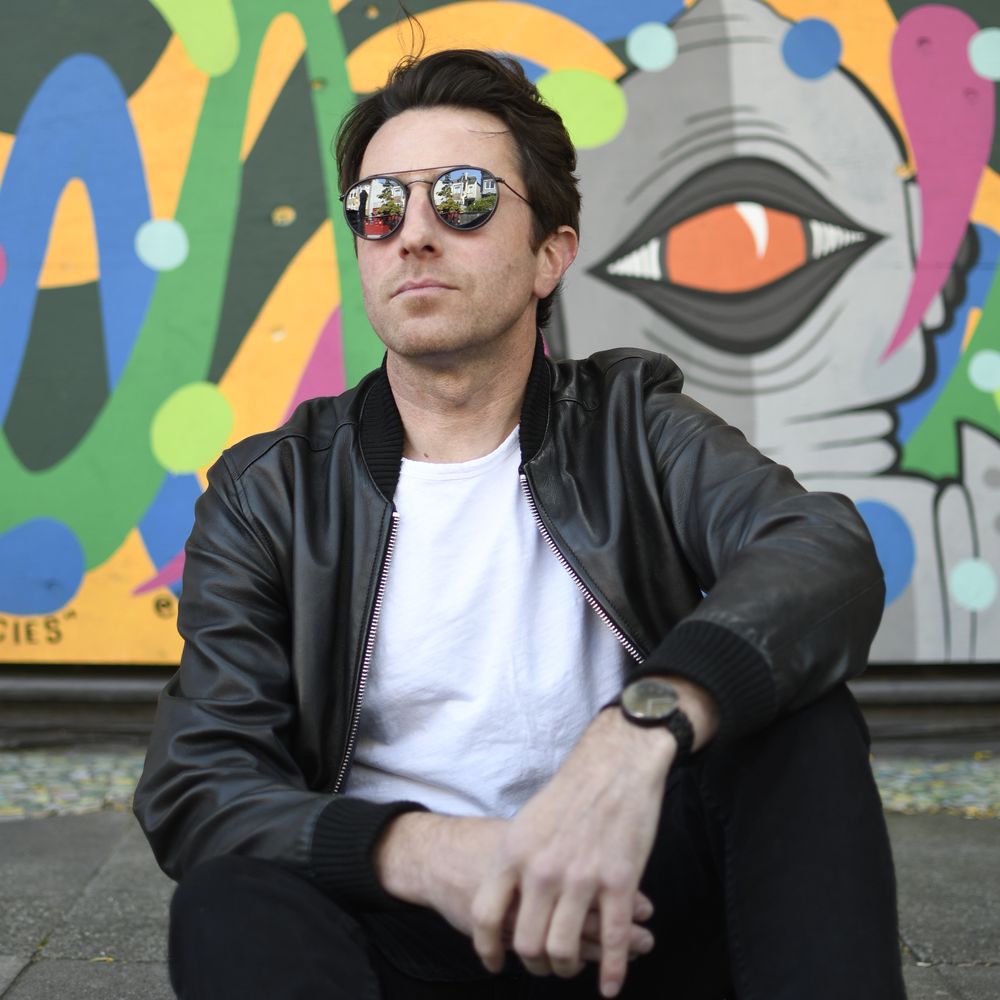 Adam Brookes
A & B Sides Vol 1
Working together with Adam Brookes taught me a lot. Listening to him break down parts and explain what was happening in the song was something I've never been exposed to. I've never had anyone eloquently explain the fabric of a song. It's really no surprise. He's been doing music for so long. Like my other friends and colleagues, music is part of who he is. It's not the fame or the "likes" it's about the music. Getting together at his home studio to hash out parts was memorable for me. I really love the two songs we did together, and I hope we record some more soon. Thank you, Adam.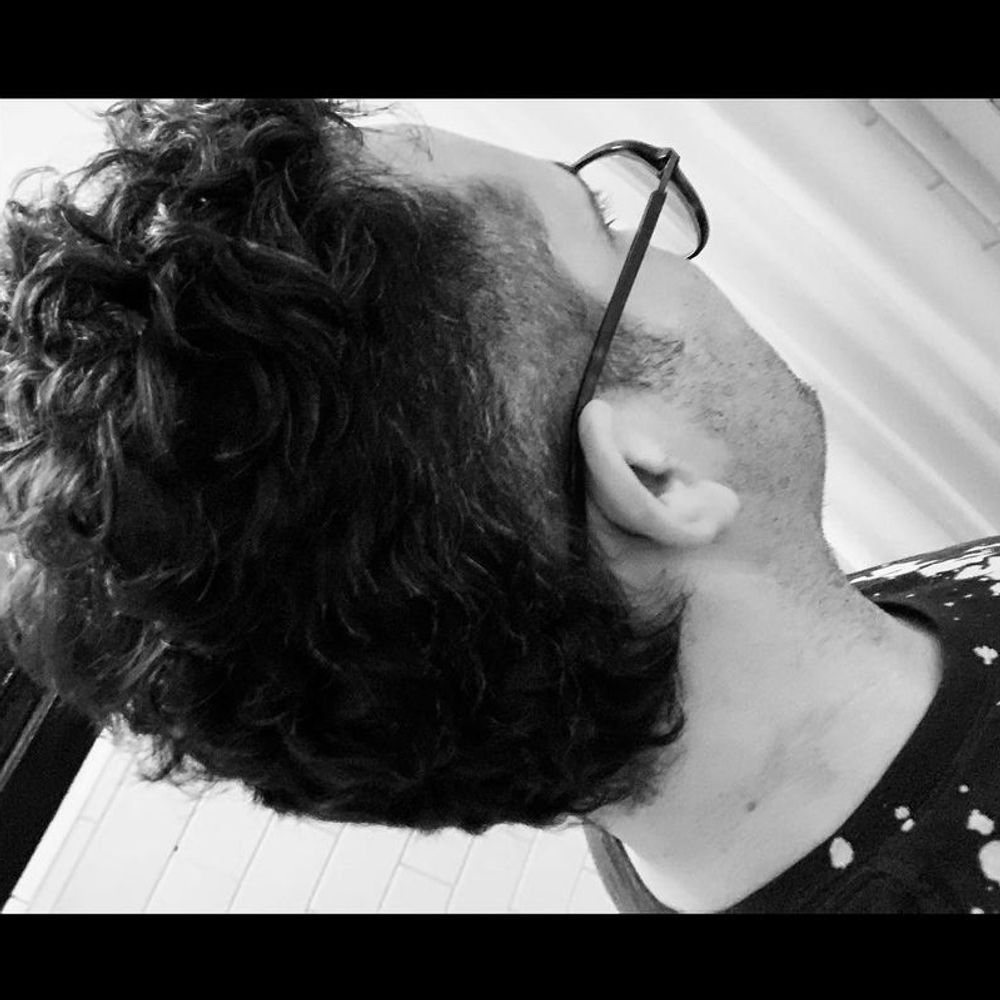 Andrew Gomez
Synths
We are blessed with more synth contributions from my homie Andrew Gomez. His Moog magic is all over our 2021 ominous single "Denials," the dancy post punk "In Love... Again," and the soon to be released track with Adam Brookes "Open Your Mind." The thought and attention to detail he gives his sound is what one would expect from a top tier artist. His work raises the level of the music and makes us all better. As much as I don't like bugging him, it is always a pleasure to reach out to my good friend.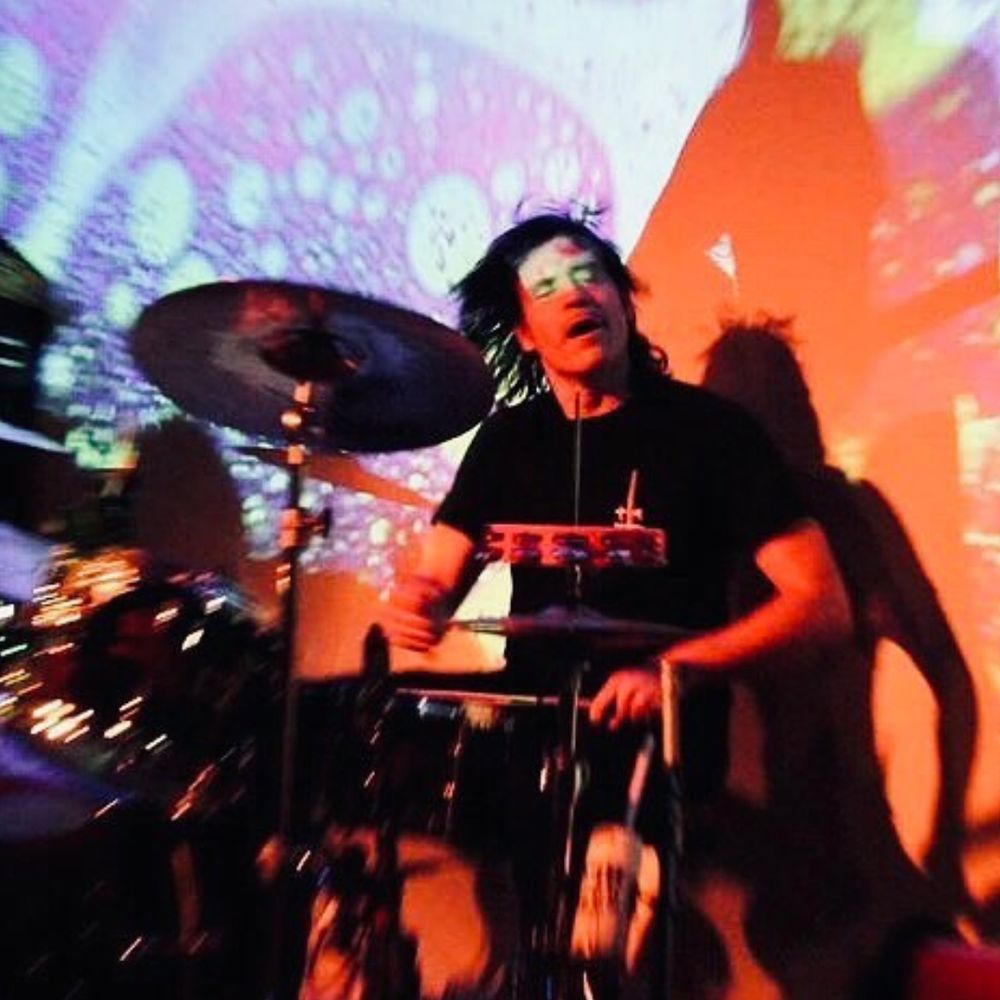 Landon Cisneros
Drums
It seems like it was just the other day when I asked Landon if he would consider tracking drums for the Rockn Roll Is A Feeling EP and now we're nine songs in. This year, Landon has tracked drums for Blue Sun, Denials, In Love... Again, and two soon to be released singles. A recording session with Landon is circled on my calendar. We chop it up about music, family, politics, life... we bro out, it's fun. Landon is a 100% A1 solid dude and a full-time member of Spirit Mother so I'm very grateful for his contributions for this project. Thank you, Landon.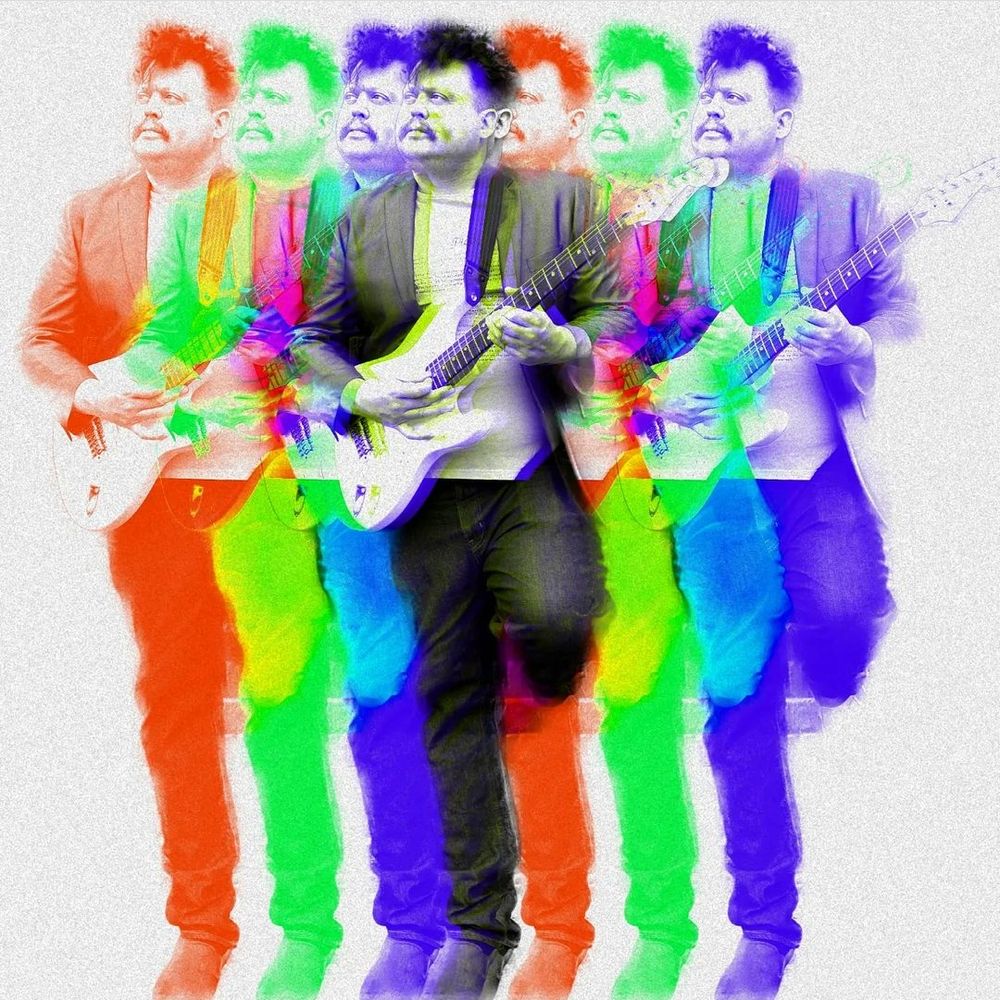 Golden Plates
Vocals, Lead Guitar (In Love... Again)
I met Elder Brycen aka Golden Plates on Instagram and I immediately reached out. As the new batch of songs started coming together, I paid attention to his social media output for clues on what song to pair him with. I would describe his Instagram content as fun, with music covers, videos and acoustic performances. When he released his album "The Light," I realized I made a mistake. His album was dark and driving. I had given him a rock track that was bright and strummy. So I offered a track swap. Golden Plates knocks it out with killer vocals and a searing guitar lead.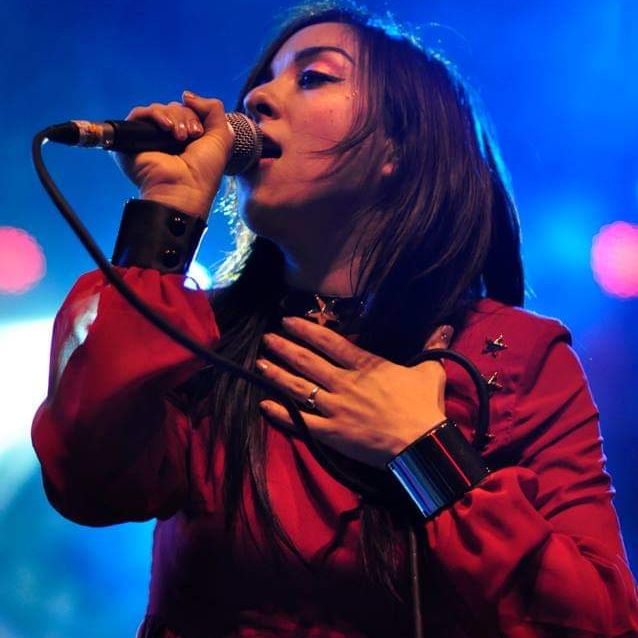 Olivia Barchard
Vocals(Blue Sun)
I met Olivia and her husband Allen as the electropop duo known as Breakdown Valentine. Whenever her name comes up, I always picture her on stage, rocking out, playing a synth with a bass guitar sitting close by.  I would run into them at Popscene or local shows checking out other local bands. I have always known Olivia to be a standout vocalist, but when I heard her vocals with Moon Museum there was something different,  a softer nuance. I'm excited for our new single and to hear what else she releases via her projects Moon Museum, Venus In Arms, and Breakdown Valentine.
Vacances
Vocals(Rockn Roll Is A Feeling EP)
Danny is one of the most ambitious and talented person I know. Possessing both traits makes one a force and that's what Danny is. He is a force. You can hear it in his music and see it in his accomplishments. When ever performing, he sets the tempo, feathers the gas pedal, slowly building momentum, as he's pushing the limits. On this contribution for the EP, he dances with the melodic guitar as he leads with nuanced intensity. Lannon rode the track like a professional surfer riding a wave.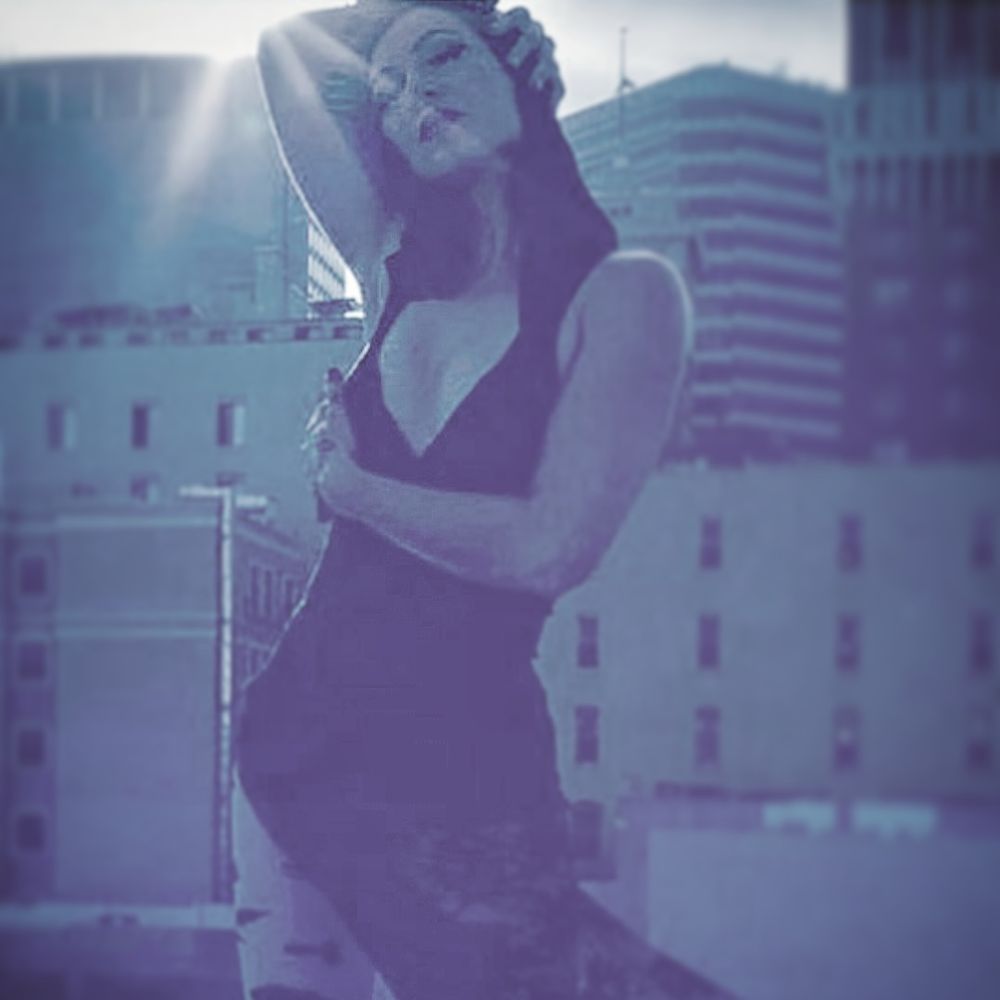 Sophia Prise
Vocals(Rockn Roll Is A Feeling EP)
The reaction Sophia's vocals received when I started to play the song  to those involved with the project, meant we were on the right path. The song was inspired by The Clash's 'Lost In The Supermarket' and she definitely hits on the raw energy that fueled the music of that era. I'm not sure what direction our new collaborations will go in but with Sophia's vocal range, her experience and style, any song we work on should be worth a listen.  Sophia has agreed to lead the new single which is currently in the works to follow up the Rockn Roll Is A Feeling EP.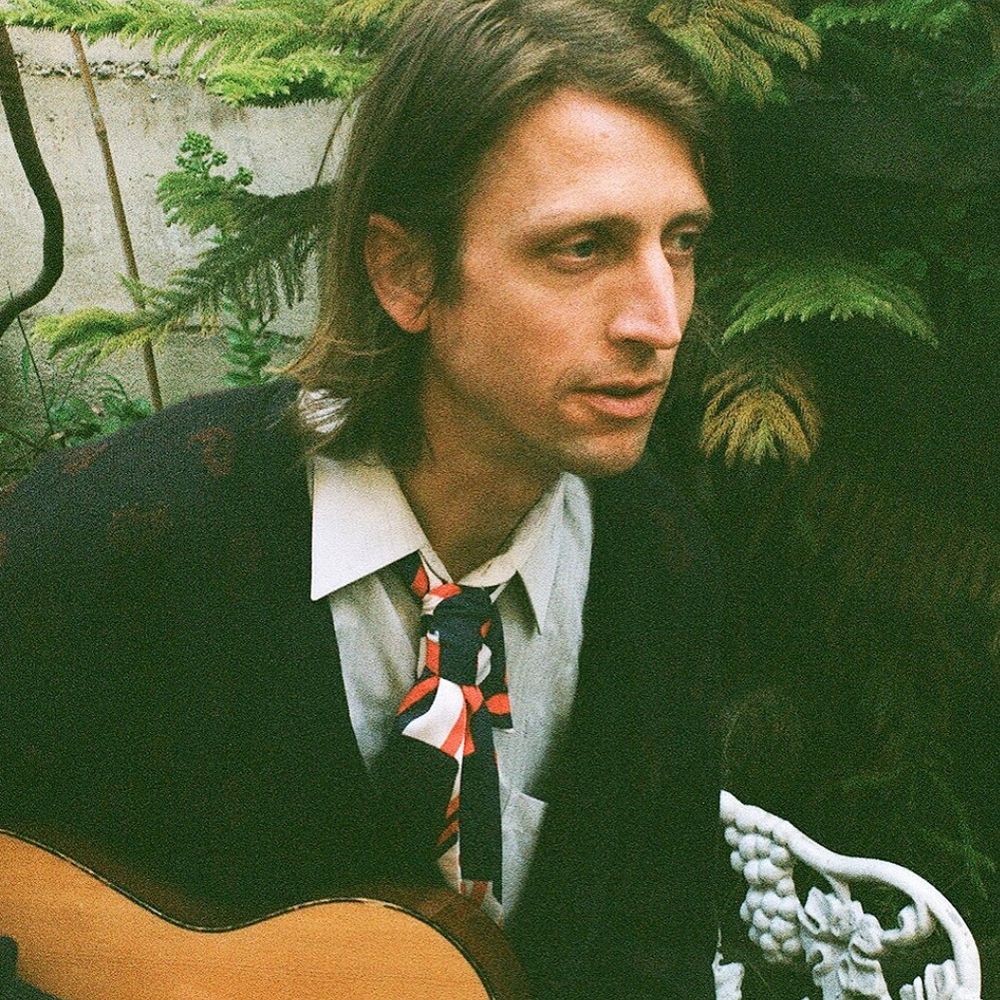 Luke Sweeney
Vocals(Rockn Roll Is A Feeling EP)
I don't know Luke very well but I love his music. I've seen him perform live a handful of times and follow him on the gram where he mixes it up playing a variety of solo sets on a piano, a moog or guitar. His songwriting abilities are on another level and his dynamic textured vocals are a blend of yesteryear and Cut Copy pop. Im beyond happy that Luke took the time to contribute lyrics/vocals for a track on this EP. All I could say is check out his music, especially the songs 'Open Those Savage Eyes', 'Already Yours', and 'East Coast Vertigho St.'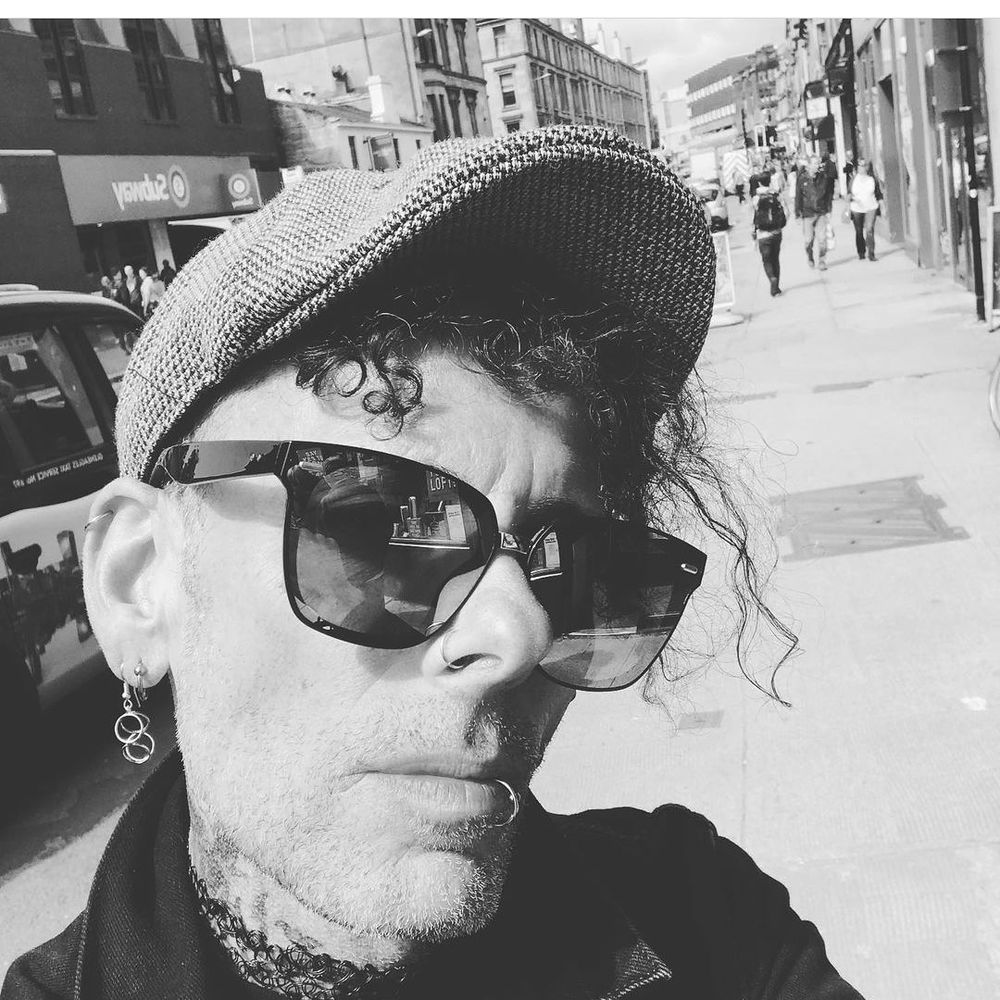 Tobias Hawkins
Vocals(Rockn Roll Is A Feeling EP)
Thanks to music, I've made a new friend and ally who's not only incredibly talented, he's also blessed with vision that allow him to see a track in ways I can't yet comprehend. Rex always says how spoiled we are to have Tobias on board. There's something undeniably special about the candid confessions that are his lyrics and his delivery style that's controlled yet bubbling with chaos. I'm looking forward to once again, meeting up with my homie and starting the process of bouncing tracks in preparation for knocking it out at the recording studio.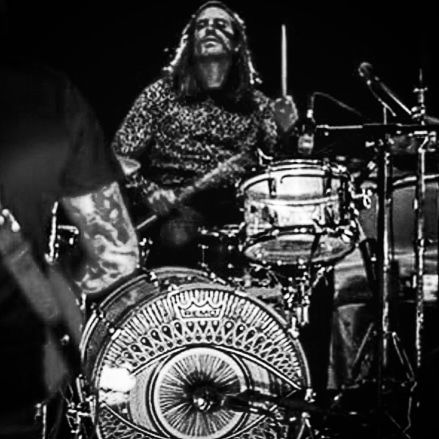 Landon Cisneros
Drums(Rockn Roll Is A Feeling EP)
I met Zodiac Death Valley by chance when I swung by Different Fur Studio while they were recording. We became friends. The group's brand of San Francisco rock n roll was infectious, led by Nic's vocals and powered by Landon's hard hitting drums.  When looking for a drummer for this EP, I never considered asking Landon. He had moved to LA to play with Spirit Mother and largely  because the music he played was so different from what I had written. His drumming elevated the music. I had to stay in stride or get left behind.